OUR ACTIVITIES
OUR BEST SERVICES FOR YOUR KIDS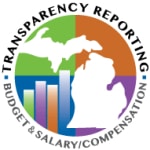 School Updates
Click below for all information regarding school closure and the continuing of education. We are committed to assist in your child's education.
We're in the News!
Caniff Liberty Academy is a public, charter school located in Hamtramck, MI. It has 481 students in grades K-8 with a student-teacher ratio of 22 to 1. According to state test scores, 36% of students are at least proficient in math and 29% in reading.
Vision Statement for Caniff Liberty Academy:
Our vision for Caniff Liberty Academy is one where children are educated through a collaborative effort among parents, faculty, staff, students, and the community. Our school environment will encourage children to take risks and become creative producers without fear of failure. Through cooperation and a unity of spirit, challenges will become opportunities where achievements are recognized and celebrated. The potential of all children becoming self-directed life-long learners will support the high expectations for student success in our school.
Mission Statement for Caniff Liberty Academy:
The multi-ethnic community, parents, business partners, administrator, students, and staff of Caniff Liberty Academy, will work together to create an academic, physical, emotional, social, and safe environment where everyone can learn and respect one another. We will learn to care about ourselves and all others to create, support and maintain powerful, engaged learning that will provide an education that addresses students' unique learning styles, cultivates independent thought, and promotes the building of character, enabling them to contribute to their communities in meaningful and positive ways. We will use innovative techniques to enhance life-long learning through technology, varied instructional strategies, and interdisciplinary units. We will also provide opportunities to share our cultural backgrounds to nurture growth, responsibility, and productivity by celebrating our diversity within a positive school-wide atmosphere promoting sportsmanship, school spirit, and pride in ourselves through our daily studies and our educational accomplishments.